DESINFECTANT FOR CLEANING AND SURFACE DISINFECTION
SURFIC® 96 is a ready-to-use hospital disinfectant for disinfecting fixed surfaces.
Indicated for use in health care stablishments such as hospitals, dental clinics, among others.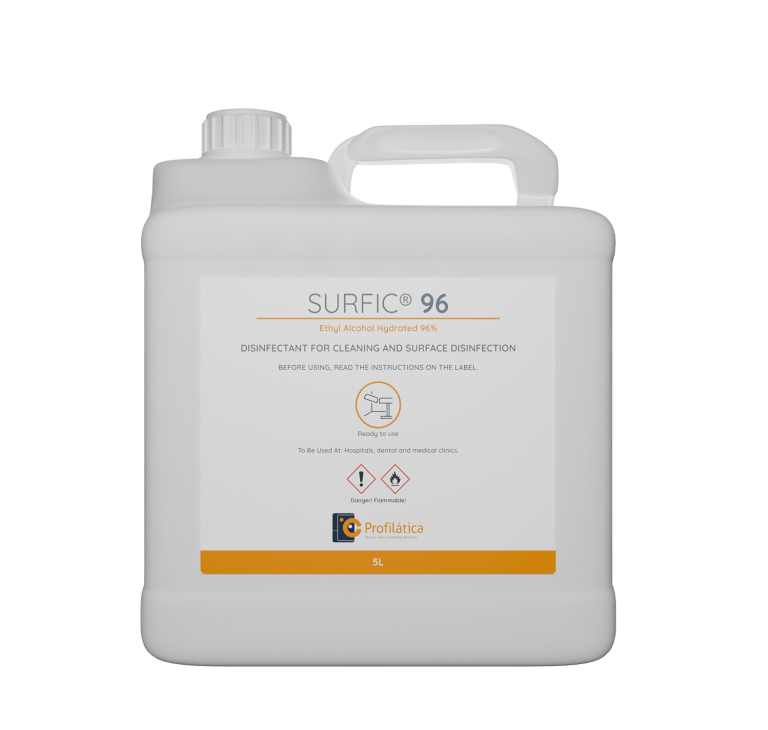 SURFIC® 96 offers a broad spectrum of action.
Ready-to-use solution.
Free from dyestuff.
Good compatibility with materials.
High pure level formula.
Use pure product.
Do not dilute it.
Wash, rinse and dry the surface.
Rub SURFIC® 96 over.
Ready-to-use solution disinfectant for cleaning and disinfection of surfaces.
Ready-to-use disinfectant.
96% Ethyl alcohol and water.