Pre-cleaning/humectant solution for surgical instruments
PROFISEPT PRE-CLEANER is an enzyme-free antimicrobial humectant spray that promotes long-lasting retention of moisture in soiled instruments, thus helping to prevent adhesion of the biological load.
With the unique formulation, based on the Triamine Technology, PROFISET PRE-CLEANER allows the wetting and decontamination of instruments, making it the ideal pre-cleaning solution for soiled and contaminated instruments during transport or when left for an extended period of time.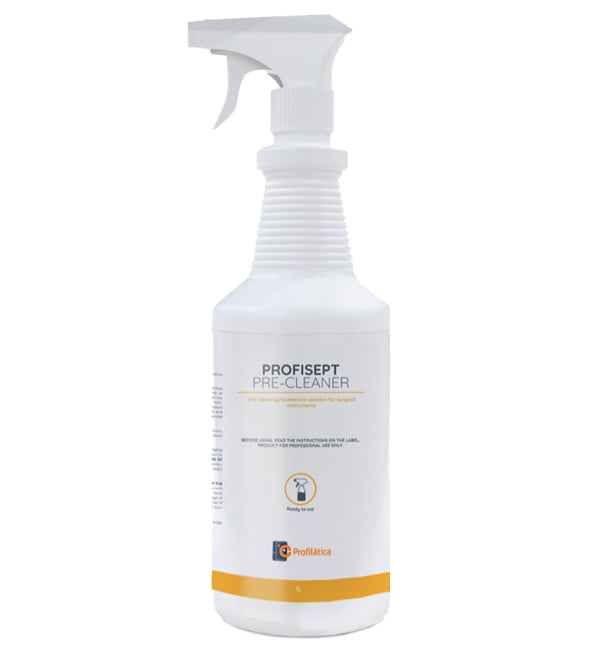 PROFISEPT PRE-CLEANER is perfect to be used in operating rooms, outpatient and dental surgery centers and other departments where instruments need to be kept moist and free of microorganisms.
Ready-to-Use Solution (use without diluting);
Shake gently before using;
Apply the product on the parts;
Allow the product to act on the instruments until they are removed for cleaning.
Do not use PROFISEPT PRE-CLEANER mixed with any other disinfectant or detergent, nor acids or bases.
PROFISEPT PRE-CLEANER must be kept in its original package, in a dry place at room temperature. Do not expose the product to direct sunlight and moisture.
Operating rooms, outpatient and dental surgery centers.
Ready-to-usepre-cleaning/humectant.
Alkylamine, non-ionic surfactant, stabilizer, preservative and water.