BIO ASSEPT® GEL is an Alcohol Hand Rub product designed for the rapid disinfection of physically clean hands. The emollient gel base maintains and enhances skin comfort after applied.
BIO ASSEPT® GEL has bactericidal, antiviral and fungicidal activities. The product contains 70% alcohol with emollients for effective hand sanitising.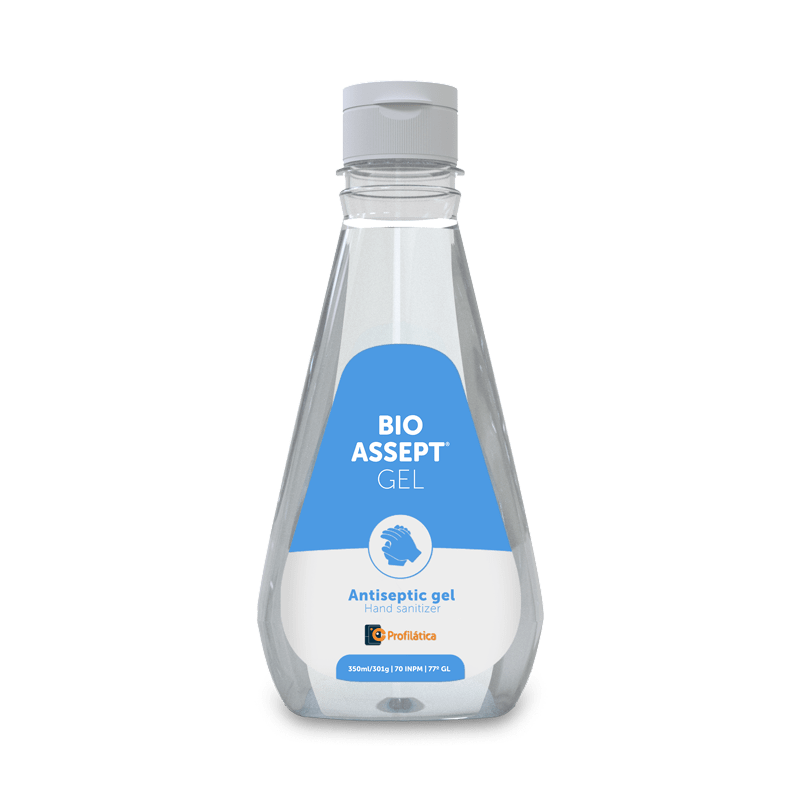 Shows high skin compatibility.
Alcohol odour.
Helps in keeping the skin smooth after use.
Exhibits prophylactic action against viruses.
This hand gel offers broad spectrum antimicrobial activity against bacteria fungi; and also enveloped viruses.
Alcohol + emollient gel base.
It is supplied in a 350 ml flip top bottle.
For disinfection of physically clean hands hand sanitising.