Dental handpieces lubricant
PROFISEPT LUB SPRAY is exceptionally pure lubricant, formulated to extend instruments lifespan.
The lubricant lessens friction to provide a lower working temperature and enhanced power, it also reduces deposits and protects against wear. 
In addition, it can withstand sterilization and is offered in 250mL spray can.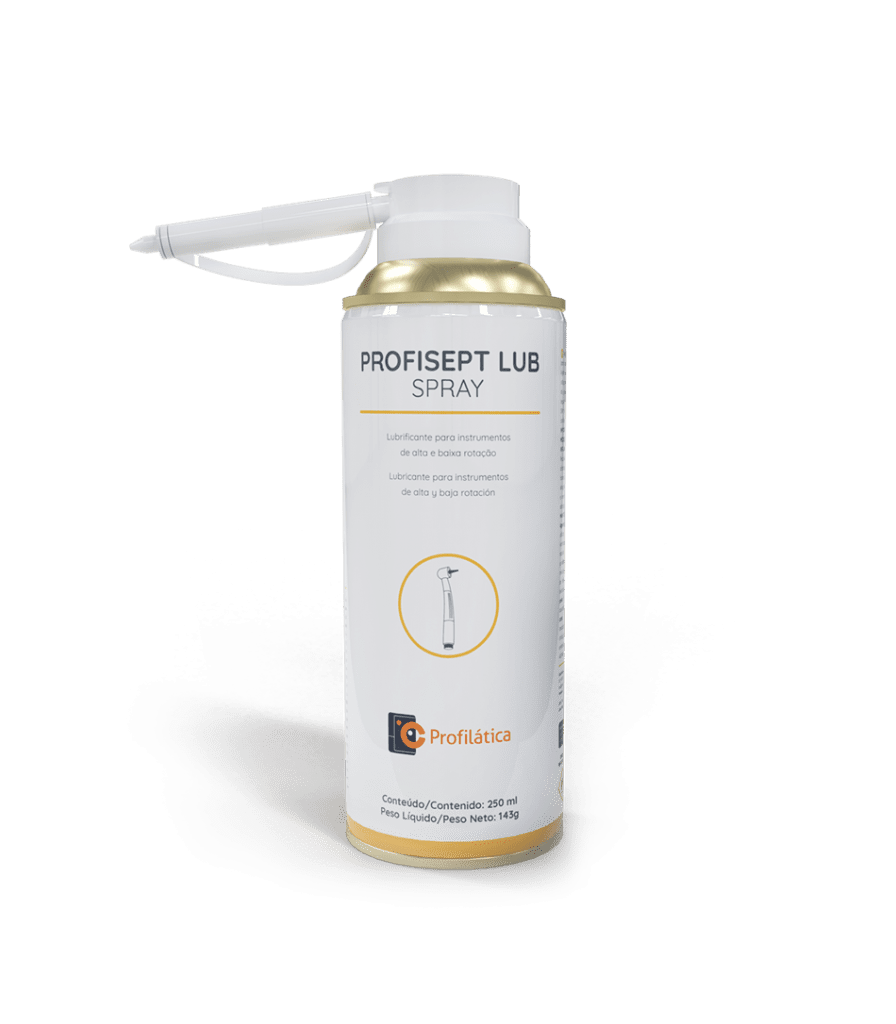 PROFILUB LUB RTU forms a thin protective film on stainless-steel instruments, protecting them from wear caused by friction (hinges and joints).
Ready-to-Use Solution (use without diluting);
Shake gently before using;
Apply the product on the parts, moving the joints;
Allow it to drain off or remove the excess product using an absorbing material. Then, perform the steam sterilization process.
Do not use the PROFISEPT LUB RTU after the sterilization or disinfection process;
Dispose of the product after use;
Do not return the used product back into the original package.
PROFISEPT LUB RTU must be kept in its original package, in a dry place, at room temperature. Do not expose the product to direct sunlight and moisture.
Lubricant and instruments care.
Ready-to-use lubricant emulsion.
Mineral oil, thickener, emulsifier, preservative and water.