TEMPORARY FILLING MATERIAL
PROFI-FILL is a ready-to-use, eugenol-free temporary filling material that quickly hardens in the mouth upon contact with spittle.
It has great grip ensuring good marginal insulation. It has no harmful effects on the gum and pulp (non-irritating product).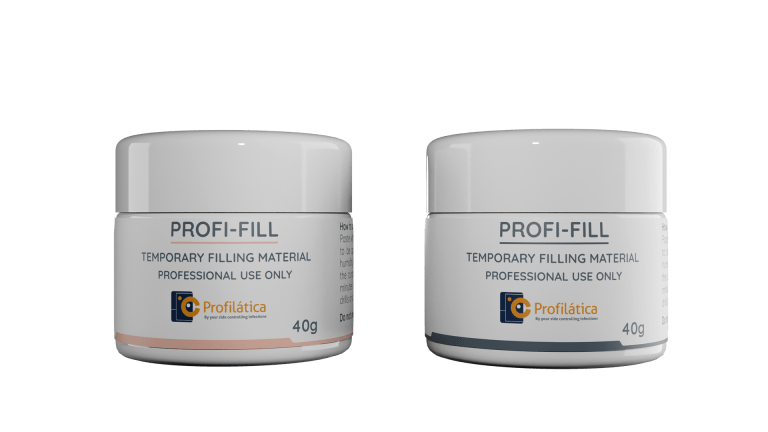 Ready-to-use solution.
Easy handling and application.
Excellent seal.
Extreme stable formulation.
Chemical Cure (hardening), though spittle.
Prevents microleakage by organic fluids and bacteria from the oral environment.
Prevents the passage of intracanal drugs from the interior of the pulp chamber to the oral environment.
Insert PROFI-FILL Temporary Filling Paste with the appropriate amount for the place to be applied.
The place must be free of humidity at the time of application, preventing the curative moving.
It cures (hardening) in 15 minutes.
It's easy to remove, without using drills or other special instruments.
Paste for temporary filling in dental procedures.
Zinc Oxide, Zinc Sulfate, Calcium Sulfate, Polyvinyl Acetate, Dibutyl Phthalate.